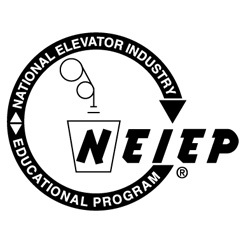 NEIEP - National Elevator Industry Educational Program (New York Region)
Union Elevator Constructors
Albany, NY
Paid personal time, Paid holidays, Paid vacation, 401K / Retirement plan, Vision Insurance, Dental Insurance, Life Insurance, Health Insurance
Applications for the International Union of Elevator Constructors Local #35 Joint Apprentice Training Program for Albany, NY will be accepted from October 5th, 2021 through November 4th, 2021.
All applications must be completed online by clicking the "apply now" button and following the link.
Applicants must be 18 years of age to apply and must possess and upload an original copy of a high school diploma, high school transcript or GED, pass an entrance exam and tool assessment, and sit for an interview.
Note: There is a $25 fee for each testing applicant.
The Elevator Industry is committed to a policy of Equal Employment Opportunity, and all qualified applicants will receive consideration without regard to race, color, religion, age (40 or older), sex (including pregnancy and gender identity) military/veteran status, sexual orientation, gender, national origin, status as an individual with a disability, marital status, arrest record, genetic information, or any other legally protected status.
The Elevator Constructors are an Equal Opportunity Employer and a Drug Free Workplace.
xhb4tzy8srrp
111401081